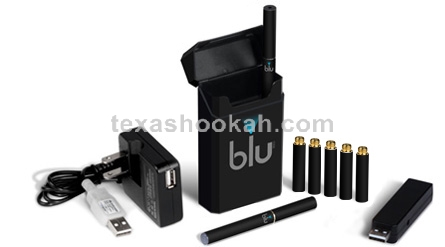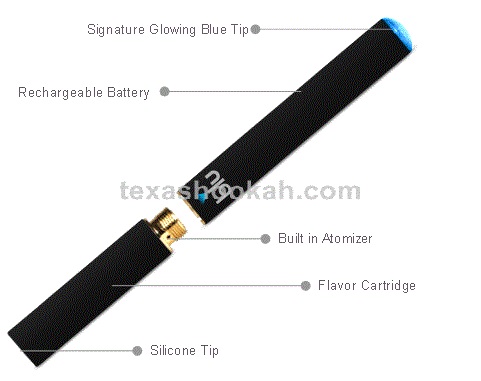 Blu Rechargeable E-Cig Starter Kit
Rechargeable / Refillable Electronic Cigarette
The blu Original Starter Kit:

Leading the Electronic Cigarette Revolution
blu Original, the first and only electronic cigarette with the one-of-a-kind blu pack that started the ecig revolution.
Unique for its internal charge port – which conveniently charges your e-cigarette batteries when you're on the go - the blu pack will replenish your batteries up to six times before requiring a full recharge.
The blu Original pack is both lightweight and durable. With enough interior space for up to five spare electronic cigarette flavor cartridges, blu Original is the perfect companion for the smoker on the go.
E-Cigarette Starter Kit: Innovative Features

With built in charger and room for five electronic cigarette cartridges, the Original pack is designed to keep your batteries fresh - even when you're on the go!

Fits easily in your pocket, purse or wherever you normally carry your cigarettes.
The charge indicator ensures your spare battery is always fully charged.
Lightweight design is crumple-resistant, protecting your e-cigarettes from accidental damage and exposure to the elements.
The pack connects easily to any standard wall outlet or USB port giving you two convenient recharging options.
Electronic Cigarette

Signature Glowing Blue Tip - Blue LED lights up with each puff and will signal when it needs to be recharged.
Rechargeable Battery - The longest lasting lithium-polymer e-cig batteries.Built in Atomizer - The atomizer is built into the cartridge to produce maximum vapor and ensures a fresh atomizer with each new cartridge.
Flavor Cartridge - Carefully crafted for even the most distinguished smoker's palate, blu cartridges are packed with delicious flavors. And unlike some other e-cigarette brands, our cartridges contain NO propylene glycol.
Silicone Tip - Silicone tip within mouth piece of to prevent leakage. One hole intake for maximized draw and resistance for cigarette feel.
Size - blu electronic cigarettes are the same size as a traditional cigarette and fit all Original and Premium e-cigarette starter kits.
Flavor Cartridges
Designed to satisfy the taste buds of even the most discerning palate,
blu's Original E-Cigarette Starter Kit includes your choice of flavor cartridges:
One electronic cigarette cartridge equals a pack of traditional cigarettes.
New cartridges include the atomizer for maximum vapor.
Flavor cartridges fit all Original and Premium electric cigarette starter kits.
Our juice blend is tailored to get the absolute best flavor out of each cartridge.
All flavors made in the USA, with domestic and imported ingredients, exclusively
for blu by Johnson Creek.

No tar, no tobacco, no ash, no smell and no propylene glycol