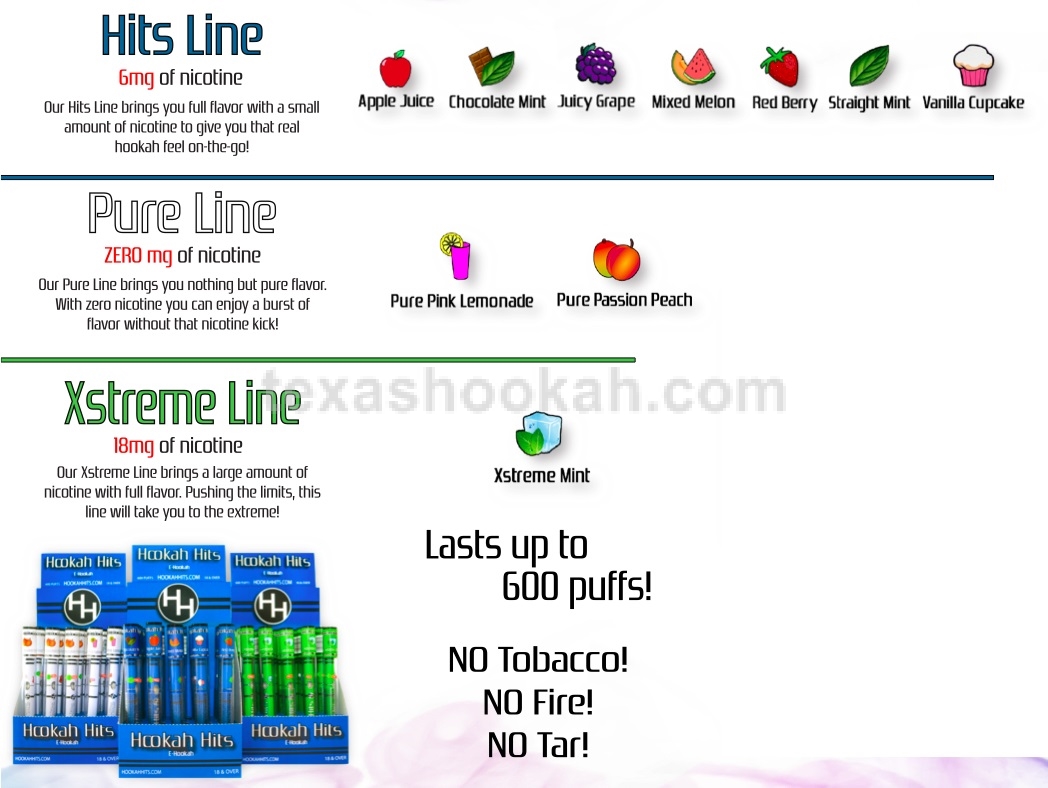 Hookah Hits Disposable Hookah (E-Hookah)
Make Every Hour Hookah Hour!
Hookah Hits has taken the concept of a traditional e-cigarette and created our very own on-the-go hookah! Our e-hookah comes in ten exceptional flavors, each lasting up to 600 puffs. Out fruity flavored sticks fully satisfy your hookah cravings, while containing 0mg, 6mg or 18mg of nicotine. With three different lines of flavors, Hookah Hits makes it easier then ever to enjoy hookah anywhere!