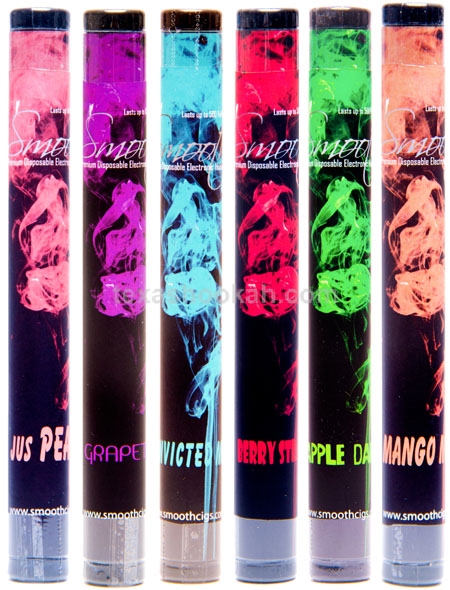 Smooth Premium Disposable Electronic Hookahs / E-Hookah
Smooth Disposable E-Hookah comes in 9 popular flavors and has ZERO nicotine, or tar! Flavors include Apple Dapplez, Berry Strawberry, Grapetastic, Mango Mayhem, Convicted Melon, Rockin Blueberry, JusPeachEm', Cool Bliss, and Watermelon Punch.

Smooth Disposable Electronic Cigarettes come in 3 strengths, Premium 24mg, Tobacco 18mg, and Menthol 18mg.

Lasts 500 Puffs = Equals100g of Shisha or 2 Packs of Cigarettes