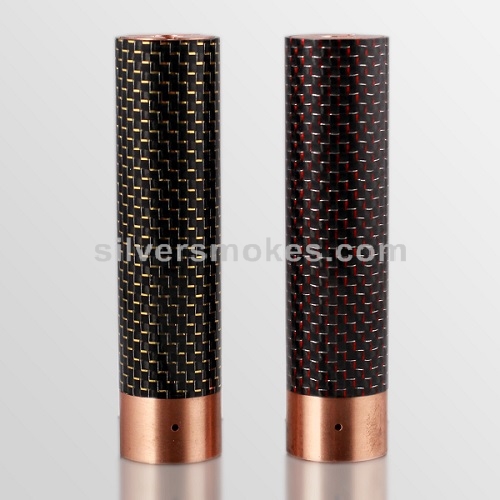 Klone 18650 22mm Mechanical Mod by ASMODUS

The Klone is the first product asMODus is releasing from their new, and even more affordable, Klone line. This 18650 mechanical mod was designed here in the U.S.A. by a highly skilled team of engineers and vape enthusiasts. By applying science and their knowledge in the field of vapor products, asMODus has created this mod that has been constructed with a combination of some of their favorite products in mind. Modified and redesigned. To perfection.



Product Features:

:
Copper hybrid top cap: With a hybrid top cap, the atomizer will make a direct contact onto the battery. This essentially leads to a near zero voltage drop. No more adjusting pins. It also doesn't hurt that it gives the mod a shorter and sleeker look than a 510 connection top cap does.
Acrylic pressed carbon fiber outside tubing: This clear acrylic coating creates a shiny and sturdy layer. The carbon fiber can no longer nick because of this layer and scratches on the acrylic are near to non existent.
Full copper internal tubing: With copper being one of the best conductors, copper tubing will create a lower internal resistant reducing any performance loss in vape time.
Recessed earth magnetic firing button. Will come with an extra set of magnets to have the option for a stiffer or softer button. Solid copper contact in the button to ensure great performance with airholes at the top of the button housing as well as the side walls of the button for ventilating heat. Airholes are designed closer to the button so that heat and gas can precipitate out when the button is fired and cool air flows in when the button is released. Magnets held in by a pressure clamp to ensure the magnets wont come loose.