COME FOLLOW US ON:


E-MAIL
CALL TOLL FREE
(800) 383-2098
E-Liquid:
Breakfast Club eJuice




Breakfast Club eJuice
Vapor Juice / E-Liquid
Breakfast Club E-Juice is a premium line of high-VG, low-nicotine, breakfast cereal flavored E-Liquids, catered to the connoisseur vaper.
-Available in 30ml Glass Bottle
-Available in 0mg, 3mg, 6mg Nicotine Strengths
-Made in USA
-MAX VG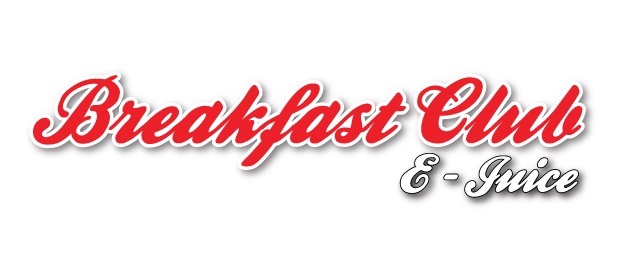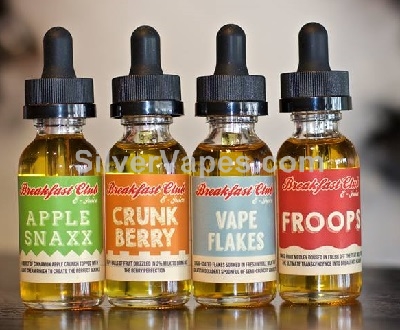 Breakfast Club E-Liquid Flavor Profile:
Apple Snaxx - A burst of cinnamon apple crunch topped with a light cream finish
Crunk Berry - Crispy balls of fruit drizzled in 2% milk to bring out the berry perfection
Froops - Dried fruit medley doused in fresh off the milk for the ultimate transcendence into breakfast heaven
Vapeflakes - Sugar-coated flakes soaked in fresh whole milk that creates a decadent spoonful of semi-crunchy goodness


Silver Vapes carries Imperial, Luxury Lites, Tsunami, Tonic, Deezer, Tasty Puff, Starbuzz, NicQuid, Lush Vapor, Suicide Bunny, Kings Crown, Natur Vapor, Cloud Chasers, Space Jam, King's Barrel, Vintage, Vape Kitchen, Sejuiced, and Fantasia E-Liquids. We are always bringing in new flavors and brands! Let us know if you have any suggestions!


Joyetech Evic-VT Box Mod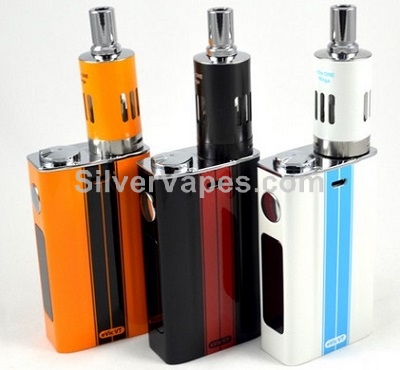 Kanger Subtank (Sub Ohm Tank)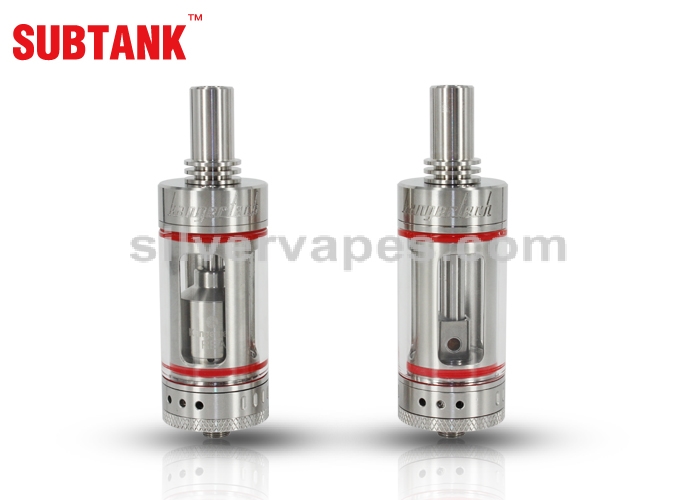 Arctic Sub Ohm Tank