COME FOLLOW US ON:


E-MAIL
CALL TOLL FREE
(800) 383-2098
E-Liquid:
King's Barrel E-Juice




King's Barrel Liquid
Vapor E-Juice / E-Liquid
The process of aging substances in barrels is a classic art form. Formulated with caring hands form the finest of ingredients, the application of this concept to our e-liquid seemed only natural and it yielded results. Steeped to perfection, the flavors of Kings Barrel is sure to gratify those most fastidious of vapers, and perhaps even attract those around merely to enjoy the aroma.


-Comes in 15ml and 30ml Glass Bottle
-Available in 0mg, 6mg, & 12mg Nicotine Strengths
-Made in USA
-60PG/40VG Ratio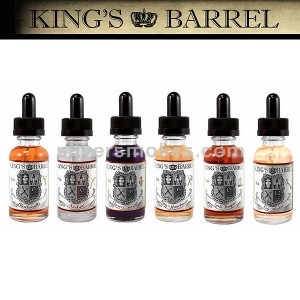 King's Barrel E-Liquid Flavor Profile:
Blacksmith
- Triple chocolate mocha;pure decadence
Archer
- A tingly, sweet and minty, cinnamon spice
Gate Keeper
- Thick and nutty, warm and creamy, caramel base
Key Master
- Creamy winter green; dark chocolate undertones
Queen's Sorrow
- Willd berries and citrus with a subtle hint of spice
King's Henchman
- Honey and brown sugar with a bit of malt


Silver Vapes carries Imperial, Luxury Lites, Tsunami, Tonic, Deezer, Tasty Puff, Starbuzz, NicQuid, Lush Vapor, Suicide Bunny, Kings Crown, Natur Vapor, Cloud Chasers, Space Jam, King's Barrel, Vintage, Vape Kitchen, Sejuiced, and Fantasia E-Liquids. We are always bringing in new flavors and brands! Let us know if you have any suggestions!

Mod Wires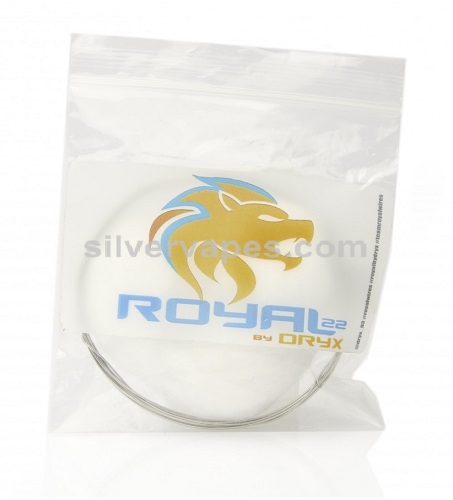 Coil Heads