COME FOLLOW US ON:


E-MAIL
CALL TOLL FREE
(800) 383-2098
E-Liquid:
Sejuiced 100% VG E-Juice




Sejuiced Organic E-Juice
100% VG Vapor Juice / E-Liquid
Sejuiced E-Liquids are made with all USA ingredients and manufactured in the USA. Sejuiced is a top eliquid brand with some of the best flavors on the market that is all organic and PG Free. Sejuiced is 100% VG. Sejuiced E-Juice is available in 15ml bottles. The Sejuiced E-Liquid comes in 0mg, 6mg, 12mg, or 18mg nicotine strengths.
Why Organic?
While Propylene Glycol (PG) is a synthetic chemical, Vegetable Glycerin (VG) is derived from plants. Some people prefer VG for this reason. Others prefer VG because they have allergies or sensitivity reactions to PG. If you experience throat dryness or other adverse reactions when using a PG-based e-liquid, you will want to switch to an all VG e-liquid immediately. VG which is Vegetable Glycerin is also commonly used in the food industry, consumed in quantity daily.
-Available in 15ml Glass Bottles
-Comes in 0mg, 6mg, 12mg, & 18mg
-100% VG (PG Free)
-Made in USA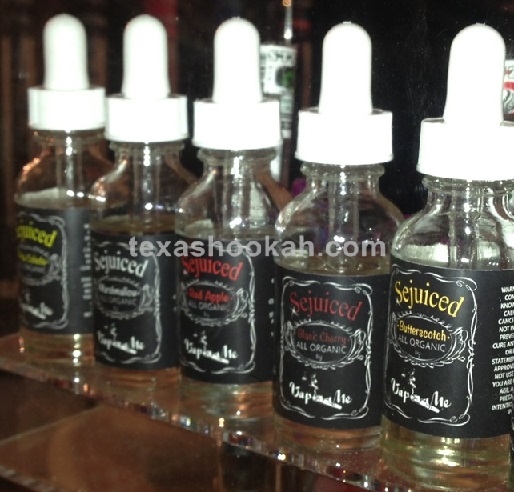 Silver Vapes carries Imperial, Luxury Lites, Tsunami, Tonic, Deezer, Tasty Puff, Starbuzz, NicQuid, Lush Vapor, Suicide Bunny, Kings Crown, Natur Vapor, Cloud Chasers, Space Jam, King's Barrel, Vintage, Vape Kitchen, Sejuiced, and Fantasia E-Liquids. We are always bringing in new flavors and brands! Let us know if you have any suggestions!

E-Cig Tanks