COME FOLLOW US ON:


E-MAIL
CALL TOLL FREE
(800) 383-2098
E-Liquid:
Five Pawns eLiquid




FIVE PAWNS
Signature eLiquid / eJuice
At Five Pawns, everything is made by hand and in very small batches. As you'll see on our bottle and packaging labels, all numbers match and our batches generally consist of 275 bottles per lot. We've invested a lot of time and money in our facility and in our flavors. We're perfectionists and refuse to allow any liquid to leave our facility before it's absolutely perfect. We use only USP / food grade ingredients and the best premium pharmaceutical grade nicotine. We disclose the obvious flavors for tasting note reasons but there are many other ingredients that help enhance what you taste. We use only the very best ingredients sourced both domestically and locally, and all liquid is made in-house in the state of California. All of our blends result in a 50% VG / 50% PG combination and come only in 30ml bottles. Flavors are extracted from actual base ingredients and we offer each flavor in 0mg, 3mg, 6mg, 12mg, and 18mg nicotine doses.
-30ml Glass Bottle
-Available in 0mg, 3mg, 6mg, 12mg, & 18mg
-Made in USA
-50PG/50VG Ratio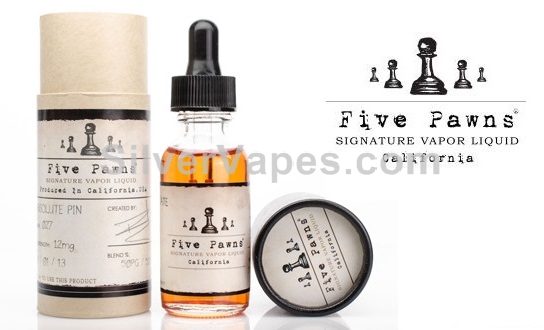 Five Pawns Flavors:
Bowden's Mate

-
Inspired by the after-dinner mint, this flavorful chocolate is sharpened by crisp mint, ending with a touch of French Vanilla. Seductive yet soft, with a refreshing effervescent note






Castle Long

-
Our non-barrel aged version is a combination of the dark, refined spirit of Kentucky Bourbon, accented with toasted coconut, roasted almond, Madagascar vanilla bean, and laced with a caramelized brown sugar
Gambit

-
The classic, mellow apple pie makes a sweet and savory impression with flaky crust and decadent caramel, lightened by a dollop of French vanilla ice cream and unsweetened whipped cream






Grandmaster

-
This well-balanced taste of smooth, creamy, rich peanut butter and banana cream is drizzled with velvety caramel, creating a multi-layered and savory symmetry






Queenside

-
Delicate blood orange intensifies this citrus based flavor. Harmoniously blended with creamy French vanilla for a gentle and exquisite balance that will carry from one flavor to the next






Symmetry Six

-
Sugared rhubarb and strawberries come together to be the shining stars in this complex and well balanced blend. Combining an oat grain and graham crumble with vanilla cream, this fruity yet savory blend is sure to satisfy both fruit and dessert lovers alike



Black Flag Risen - Decaffeinated cappuccino infused with a light truffle cream, accentuated with mocha dusted black walnut



Silver Vapes carries Suicide Bunny, King's Barrel, Glas, Five Pawns, Kilo, Space Jam, Vintage, Jimmy the Juiceman, Tsunami, Kings Crown, Natur Vapor, Cloud Chasers, Vape Kitchen, and Ecto eLiquids. We are always bringing in new flavors and brands! Let us know if you have any suggestions!


asMODus Woody Box Mod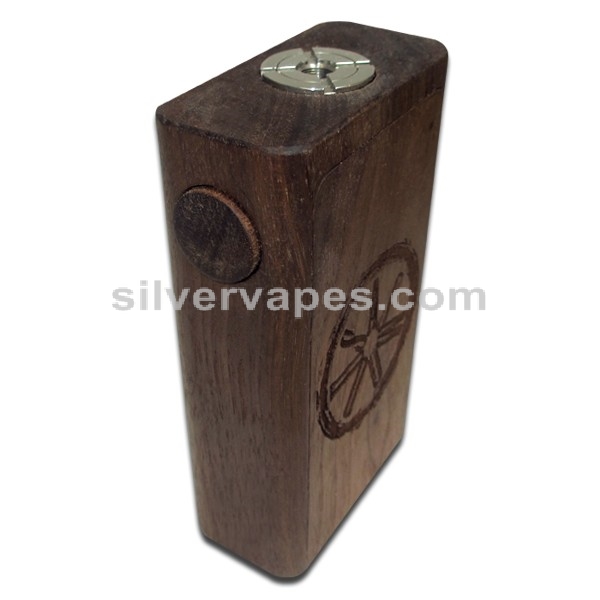 Kanger Subtank (Sub Ohm Tank)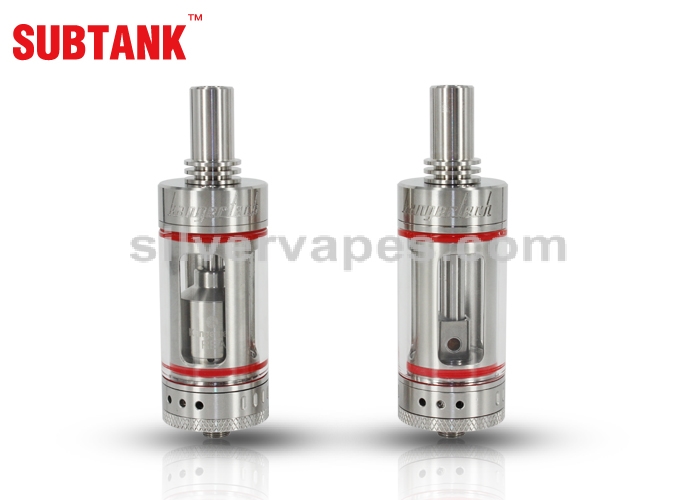 LavaTube V2.5 Vape Mods