COME FOLLOW US ON:


E-MAIL
CALL TOLL FREE
(800) 383-2098
E-Liquid:
Element eJuice




Element eLiquid
Vapor E-Juice / E-Liquid
Element E-Liquid's Premium Dripper series are a range of juices specifically designed for use with drippers and mechanical mods. They are formulated with a higher concentration of VG and with less nicotine to produce the purest and densest clouds possible.

Element is a true blue American brand whose specialist dripper juices are made with USP grade ingredients which are only sourced from the most trusted names in the US pharmaceutical industry. Their nicotine is also extracted from natural American tobacco leaves rather than synthesised in a lab, plus every single juice in the Element range is guaranteed Diacetyl-free.

As well as being designed specially for drippers, these Element eliquids are all pre-steeped before being made available for purchase by the public, so there is no waiting for the flavours to develop as they are all ready to vape and drip as soon as you get them. By vaping these Element ejuices, you will experience unparalleled purity along with the highest possible e-liquid manufacturing standards from the United States of America.


-Comes in 60ml Bottle
-Available in 0mg, 3mg, 6mg Nicotine Strengths
-Made in USA
-100% Steeped, ISO 9001, Superior Ingredients
-20PG/80VG Ratio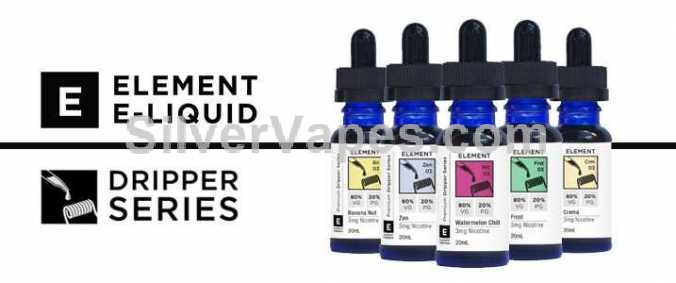 Element E-Liquid Flavor Profile:
Fresh Squeeze
Pink Grapefruit
Pink Lemonade
Watermelon Chill
Apple Acai
Kiwi Redberry
Pomegranate
Strawberry Whip
Crema
Frost
Key Lime Cookie
Zen


Silver Vapes carries Imperial, Luxury Lites, Tsunami, Tonic, Deezer, Tasty Puff, Starbuzz, NicQuid, Lush Vapor, Suicide Bunny, Kings Crown, Natur Vapor, Cloud Chasers, Space Jam, King's Barrel, Vintage, Vape Kitchen, Sejuiced, and Fantasia E-Liquids. We are always bringing in new flavors and brands! Let us know if you have any suggestions!

Mechanical Mods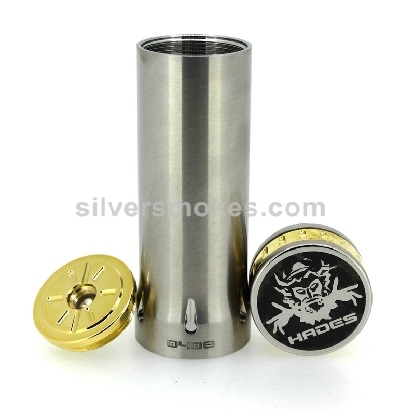 Rebuildable Atomizers